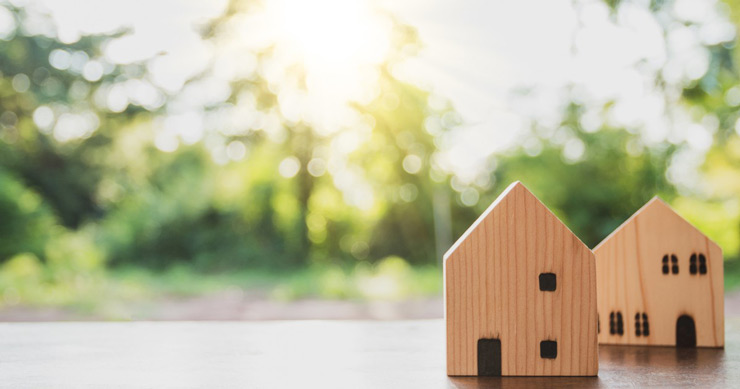 Among the life dreams of the vast majority of human beings, the desire to acquire property occupies a place of choice. This goal can guide career choices, underpin lifestyles and provoke the greatest reflection. Buying a property often gives the buyer a sense of accomplishment and success. From a family point of view, a home represents the nest where one chooses to create memories and shape one's own world. From an entrepreneurial point of view, property acquisition is one of the most guaranteed investments that can reinforce credibility with institutions.
Some people, however, run up against various obstacles because they are unfamiliar with the process of buying a property, or simply because they fear they won't be able to get through a process they mistakenly believe to be too complicated.
In this article, the Estrie – Mauricie – Centre-du-Québec Real Estate Board offers a mini-guide that concisely outlines each step in the property-buying process, so that buyers are well-equipped for the acquisition process.
Here are ten important steps in the home-buying process:
Choose your broker
Finding a broker is a matter of feeling. Some people rely on referrals from friends and family, while others are more adventurous, choosing a broker randomly based on an advertisement seen either in the traditional media, online or on various billboards. REMEMBER: The most important thing is to find someone who can meet your needs, and above all, a local broker who knows the area and neighborhoods you're interested in.
Pre-approval by a mortgage lender
It's always a good idea to meet with a financial institution to request pre-approval. This will enable you to understand the parameters of the loan that the bank would be willing to grant you. This way, you'll be able to work with a realistic budget and be better prepared for your purchase proposal.
Sign a purchase brokerage contract
As of June 10, 2022, buyers are invited to sign an exclusive purchase brokerage contract, which assures you that the real estate broker chosen will exclusively defend your interests. This contract applies to buyers wishing to acquire a residential building of five units or less, or a divided or undivided co-ownership. The exclusive purchase brokerage contract is a document that allows you to be duly represented and advised by a real estate broker throughout the acquisition process. Without this contract, the broker cannot legally advise you, but must still treat you fairly. To find out more about the exclusive purchase brokerage contract, representation and fair treatment, visit this OACIQ link.
Visit properties
For the buyer, it's a matter of exploring, either face-to-face with his real estate broker, or online, the various properties that match his needs, but above all his previously established budget. Although a property can be an instant favorite, it's a good idea to seek the advice of your local real estate broker, whose primary motivation is to protect your interests in the transaction. Your real estate broker is your best ally at this stage of the buying process.
Read the seller's declarations
The selling customer is obliged to present the conditions of the house to the best of his knowledge. For example, he must point out any physical breakages or problems that have occurred during his ownership of the property. They must also indicate any renovation work carried out, if possible with proof. Your real estate broker will review the seller's declaration form with you, and you'll be asked to sign an acknowledgement of receipt. Your broker also has access to many other documents of interest concerning the property. He or she will guide you through the various information.
Commitment to purchase
If one of the properties visited is suitable, the buyer asks his real estate broker to draw up a promise to purchase, including clauses that he will have established with the broker. It's important to leave it up to the broker to draw up the document, since he's well equipped to appreciate the various regulatory considerations and has negotiating skills that will serve you well during the rest of the transaction. Examples of promise to purchase forms can be found at this link.
Negotiations and decisions
The seller can decide to accept, refuse or make a counter-proposal to a promise to purchase. It will be up to you and your broker either to finalize the acceptance in the case of the seller's agreement, or to respond to a counter-proposal from the seller with a new counter-proposal. The most important thing at this stage is to trust your real estate broker and give free rein to his negotiating skills. You may be surprised at what he or she can get you!
Inspection
Despite a good analysis of the seller's declarations, the real estate broker must strongly recommend that his buyer order a property inspection by a qualified expert. In this case, a professional will carry out an inventory of fixtures and provide an exhaustive examination document. This step may lead to a reconsideration of the promise to purchase should one or more significant problems be discovered during the building inspection.
Signing of the deed of sale
This is the penultimate step before taking possession of the property. The real estate broker ensures that the conditions of purchase are faithfully transcribed by the notary in the acquisition documents. This is the broker's final check to ensure your peace of mind.
Move in
Now you can finally take possession of your property and furnish it to your liking.
Now that you're familiar with the property acquisition process, don't wait any longer – make your dream of becoming a homeowner a reality. Don't hesitate to contact one of the real estate brokers at the Chambre immobilière Estrie – Mauricie – Centre-du-Québec, who will be happy to help you if you're interested in becoming a homeowner in one of our regions, and above all: Good luck in your endeavors 😊!