Getting ready to move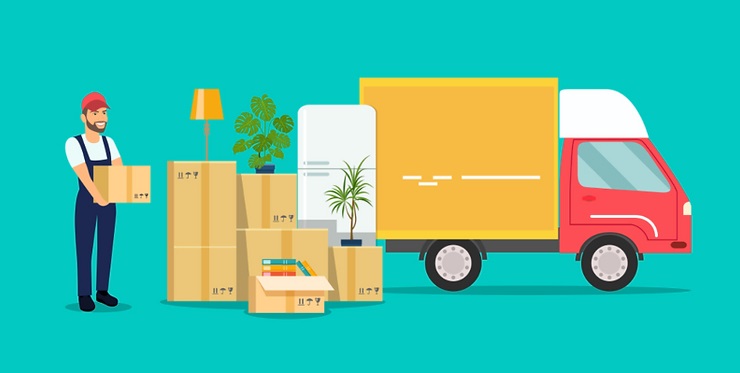 2 months before the big day
Choosing a moving date
Contact a mover and reserve a truck
Before signing the contract, ask for three quotes in writing, setting out the terms and conditions of your move, whether local or long-distance. The document, submitted with the company's letterhead, should specify : the full name of the person you spoke with full company details a precise assessment of the number of boxes to be moved details of the size and value of the items to be moved hourly rate or lump sum for the move payment terms dates of services to be provided in the case of a local move, the approximate number of hours
Ask your employer for time off for moving day
Register children at their new school or daycare center.
Report your change of address to :

Poste Canada
Ministère du Revenu du Québec
Agence du revenu du Canada
Régie de l'assurance-maladie
Institution(s) financière(s) et de crédit
Hydro-Québec
Gaz Métropolitain
Telephony – Internet – Cable provider
Home and auto insurance company
Accountant or notary Employer
Camelot
Family and friends

Have your mail forwarded to your next home for the first 6 months by Canada Post, so you don't have to rely on the kindness (or lack thereof) of your future tenant…
1 month before
Make a list of what you want to move and what you don't.
Sell or donate what no longer suits you. You'll be able to better estimate the volume of truck you'll need.
Find boxes; some grocery stores give them to people who ask for them – some big-box stores offer them for $1 or $2 a box. Get a medium- or broad-tipped felt-tip pen.
Start saving your flyers and old newspapers for wrapping.
Reserve a hand truck or moving straps if necessary.
Start eating what's in your freezer and fridge so you don't move too much food.
Return anything you've borrowed to your neighbors 😉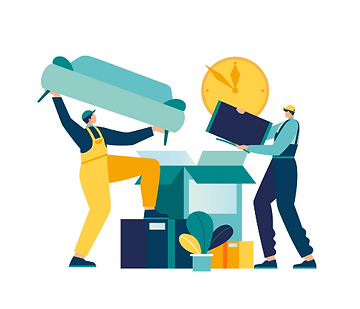 1 week before
Remove all your frames and shelves and fill in any holes.
Make your boxes by writing, on the side and not on the top, what they contain and in which room they should be placed.
Confirm the presence of charitable souls who have agreed to lend you a hand on the day.
If necessary, book a babysitter
Planning animal movements
Plan meals for your friends.
Check whether your new home is available to start cleaning before you move.
Gather the right tools for the day before and the day of the move:

Measuring tape
Adhesive tape
Gloves
Multi-point screwdriver
Retractable blade knife
Pair of clamps
Hammer
Wrench
Rope
Flashlight or desk lamp
Broom / Mop
Vacuum cleaner
Large garbage bags
Cleaning products
The day before
Confirm the appointment time with the mover and/or your friends.
Dismantle any furniture that can be dismantled. Don't forget to put the screws and small parts in a Ziploc-type bag, which you can stick to the furniture so they don't get lost.
En plus des bons outils, rassemblez tout ce dont vous aurez besoin le lendemain et mettez-les à portée de main :

Cold cooler
Water bottles
Snacks
Paper towels
Toilet paper
Bandages
Towels to mop up sweaty foreheads and hands during heatwaves…

Take photos of the current state of your furniture to check for any abnormal scratches after the move.
Prepare your plants by wrapping the pot of soil in a bag to prevent damage.
Moving day
Put the most fragile items in your car, as well as what you'll need immediately when you return.
Give a quick sweep out of respect for the next tenant.
Be ready when the movers arrive.
Before you start unpacking, take the time to sweep and mop your new home.
Happy moving and, above all, take the time to celebrate the end of the day with your friends !!!!